Rajauri The Rural Beauty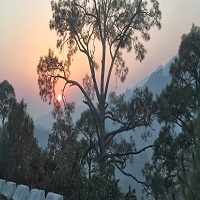 The refuge of several Gujjars and Bakerwalas, Rajauri is situated around 154kms away from Jammu. The district shares border with Pakistan and thus remain an intriguing travel destination. Rajauri is blessed with many charming places to visit; Dehra Ki Gali, Thanna Mandi and Kotranka Budhal are few places that are apt for sightseeing. One can retire to these remote places in summers as the weather remains pleasant here all year round.

The magnificent Rajauri Fort, Balidan Bhavan, Dhanidar Fort and Rama Temple are few places that can be visited in the vicinity of Rajauri. An absolute delight for travel and adventure enthusiasts, Rajauri is amongst one of the top places of interest in Jammu Kashmir.